Safety, care and comfort for business and leisure travelers throughout Russia, Ukraine and CIS countries, will provide the Company "UKRASSIST"
Going on a business trip or on holiday in Russia, Ukraine and CIS countries, in extreme cases, guests will be able quickly and free of charge to get professional juristic assistance and any background information! No need to waste valuable time searching for interesting places, cafes, restaurants, gas stations, parking lots and even hotels!
Service Program «PROTECTION» always and everywhere will solve any problem and provide complete care and protection to all the guests!
We provide for you

1. Juristic support

border customs;
insurance, the insured event;
urgent legal advice;
maintenance of the insured event;
temporary admission, registration, records;
consulate, embassy;
Traffic police, the Interior Ministry

2. Personal secretary

quick search for background information;
airports, train / railway stations, bus stations,
schedule railway, air, bus trips;
booking tickets;
hotel reservations, rent an apartments;
Shops, supermarkets, shopping centers;
NBU rate, the location of ATMs,
banks, insurance companies;
call taxi service organization "autopilot";
car rental;
services, "Alarm" and "Reminder";
translation services;
Phone codes of cities of Ukraine;
transfer of information to the third parties;
sending SMS, fax, e-mail address;
Internet search.

We organize for you

3. Providing a variety of services and information

a hotel room or apartments;
route, phone number and address;
table in a restaurant, cafe,
concerts and shows;
sports;
cinemas, theaters, beauty salons;
sports and fitness centers, saunas;
exhibitions, museums and galleries;
yachts, boats, hunting, fishing.
Weather in all cities of the world.

4. "Hot" phones, emergency help and assistance

ambulance call;
emergency medical aid;
health facility, pharmacy, medicine, veterinary clinics;
representative offices of foreign organizations;
Traffic police hotlines, the Interior Ministry, Security Service, and others;
state and local government organizations in Ukraine;
embassies and consulates.


5. Discount from partners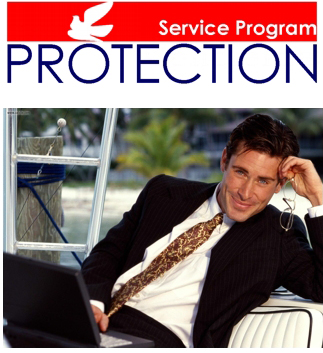 Concierge - services and the development of contacts
1. Providing invitations to events high-end.
2. Personal and corporate security.
3. Travel and personal transportation services worldwide.
4. Reservation of rooms in hotels, at restaurants, membership clubs, and so on.
5. Searching for exclusive gifts, tickets to the high-level event.
6. Personal Assistant (organizing meetings, personal and medical issues.)
7. Services of a personal secretary and education.
Entertainment and leisure
Meet your need for fun and relaxation. We search for and purchase tickets at competitive prices on a variety of events taking place around the world, picking up the best seats.
We will keep you informed about all the activities that may be of interest to you.
Conducting personal and corporate events and activities. Develop the concept of the event and fully provide control and quality.
We are ready to bring a variety of performers, leading events, entertainers, artists and musicians.